Enjoy Affordable Blog Articles Writing Help from Us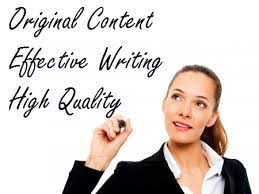 The automotive industry has really grown over the years and most companies have developed different strategies to market their products. Some of the firms have gone online and developed blogs targeting different potential consumers who have access to the internet. Coming up with a blog does not necessarily guarantee you a continued flow of customers in your business but a well-crafted post with the relevant information about your company may work well for you. Sometimes you may find yourself struggling with how to write a captivating automotive blog post that will earn you a click from an internet user inquiring about a car. We are a company that realizes these types of problems and we offer professional help in writing a well-designed blog article that will land you new clients. Our article writers are one of the best because;
They Offer Affordable Services.
Most people think that hiring a blogger to help with writing is always expensive. That is not the case with us, we are affordable and you don't have to worry about the quality of the work because we always deliver on our promises.
They are Time Conscious.
Our writers realize the value of our clients and they provide help in writing your car blogs fast in order to maintain a good relationship.
Hire our Reliable Automotive Bloggers Today
Article – Web Content Writers help you with writing blogs on your automotive business which helps you connect better with potential clients. A connection with your current and potential customers will help you gain their trust in delivering better services than your competitors. This is achieved by using the following approaches;
Consumers Involvement. Our professionals realize the need to involve potential clients; our experts' write posts that enable you to involve the customers into discussions which make it possible for you to expound on the various issues raised by the customers.
Content Significance. For a post to attract more readers online it has to be interesting and has to contain the relevant information on automobiles.
Keeping it Simple. Blogs that contain complex information are unlikely to earn clicks from potential clients. Our experts keep the car information simple and easy to be understood by a wide variety of potential consumers.
Review Enabled. Most potential investors are likely to try and get more information about the products they want to purchase. Positive customer reviews will make potential clients become more interested in purchasing products from your company. Hire our articles writing experts to help you out.