Legitimate Restaurant Blog Content Writing Firm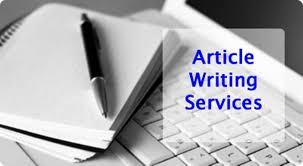 The restaurant business has developed over the years. People who offer restaurant services have created blogs and websites that help them get new customers. They also help educate people on the services that are offered. Some blogs and websites become a success while others may be a disappointment. Are you in need of help with writing restaurant blog content? Are you finding your website content fruitless in terms of client turn up? We are a company with the solution you need. We have professionals that will help you write successful content. It is never easy to come up with unique restaurant website articles for your restaurant occasionally. When you contact our experts, they will write blogs for you every time you need new content that will generate more clientele. The determining factor for a website to be effective is the content on the web. Website content is very sensitive because it can build a good or a bad image of your restaurant. Restaurant articles help you to keep in touch with the existing customers. With our writers help, they will design you quality articles that will convince them to visit your restaurant regularly.
Get Professional Restaurant Web Content Writing Help from Us
First, our Article – Web Content Writers will never disappoint in delivering quality services because;
They are experienced in writing content in the restaurant niche.

They are very reliable.

They deliver the required services on time.
Articles on your restaurant should always be up to date. The customers will always want to know what is new in the restaurant starting with promotions and new platters. With our reliable website articles writing help, the clients will be always informed. The content will convince them to visit your restaurant and purchase the food and also get the other services that you offer. The restaurant business has a wide variety of customers. We realize the need for your articles and blogs to cover a wide range of potential clients. We write these articles and blogs in a way that they can be posted on various social media platforms. This can also boost the traffic to your restaurant's website which will guarantee you more clients. To boost the customer's loyalty in any business, the business should involve the clients in their blogs and web content. This is indifferent in restaurants articles. We provide you with restaurants blog content that will allow you to involve the customers in the comment section which will help improve your services. The discussions also help you come up with future article topics.