Authentic Cloth Store Website Content Writing Aid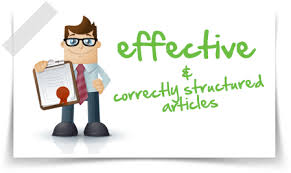 The clothing industry is a very diverse niche because of the new type of clothes that are introduced to the market regularly. Most of the customers like to purchase the brand new fashion products as soon as they arrive in the market. Most of the cloth stores have designed websites that help them market their products. Sometimes the website designs can help attract clients into your website but it's the content on the website that will determine whether the client will purchase the products.
Writing clothes store website content may not be an easy thing. This is because the content on your website should provide detailed information about your business to the clients. A mistake in the content will result in a negative impact on your business. Are you looking for online web content writing assistance for your cloth store? Are you in need of content that will guarantee a constant flow of clients into your website? We are an organization with a talented pool of content writers that will help you with your cloth store web content.
You can believe in us because;
We have experience in providing assistance with writing successful web content.

Quality has always been our primary priority.

We believe in constant communication to ensure a successful assistance.
How You Benefit From Our Online Content Writing Help
Most online readers are always interested in reading content that targets their area of need. We provide content that addresses that because our writers carry out extensive research. The reader will most likely share the content with their friends if they find it interesting and that it contains the information they have been looking for. This helps you retain the current customers and also to land potential ones.
Our online web content writers offer the balance between quantity and quality in your written article. In the cloth industry, when marketing your products you can give very long descriptions in order to convince customers to buy them. These descriptions can be tiring to read. We assist you with quality clothes store content writing assistance that makes it easy to market your business without the use of very long descriptions.
Most customers in the cloth industry always consult online help before purchasing the products. That is where our content comes in handy. We also help you with content reviews. Reviews provide a more convincing reason for the client to purchase the products from you.